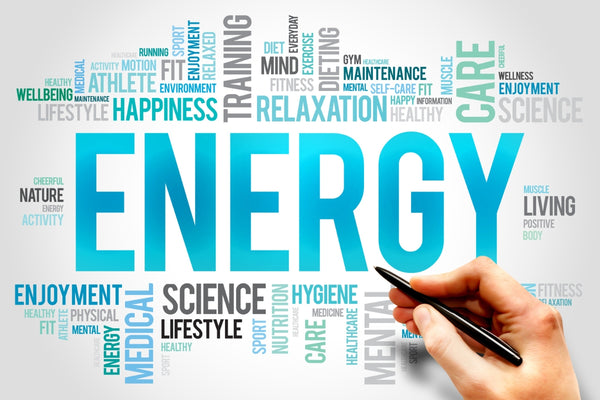 How Food and Oxygen Turn into Energy in Your Body
Do you ever wonder how your body gets the energy it needs to do all the amazing things you do every day? Well, it's a fascinating process that happens inside your cells. Let's dive into the world of food, oxygen, and energy conversion, and break it down so you can understand it just like a pro!
Meet the Energy Factories: Mitochondria Think of your cells as little factories, and inside these factories are special compartments called mitochondria. These mitochondria are like energy factories that work day and night to give you the power to run, jump, and think. They take the food you eat and the oxygen you breathe and turn them into energy that your body can use.
Step 1: Digesting the Food It all starts with the food you eat. Your body breaks down the food into smaller pieces during digestion. Imagine your stomach and intestines as food processors that chop up your meals into tiny bits. These bits are like building blocks that your cells can use.
Step 2: The Oxygen Connection Now, let's talk about oxygen. When you breathe, you're not just taking in air – you're also bringing in oxygen. Oxygen is like a superhero that your body needs to make the energy conversion happen. It's the key ingredient!
Step 3: The Dance of Glycolysis Inside your cells, there's a special process called glycolysis that takes place. It's like a dance party for molecules! This is where the smaller pieces of food, like glucose, get transformed into even smaller molecules. It's like breaking down the ingredients for a delicious recipe.
Step 4: The Mighty Mitochondria Here comes the most exciting part: the mitochondria! They're the energy factories, remember? These powerhouses take the small molecules from glycolysis and use oxygen to convert them into even tinier molecules called ATP. Think of ATP as tiny energy-packed batteries that your cells can use to power all your activities.
Step 5: Making ATP The mitochondria work hard to make ATP, and this process is where the real magic happens. Imagine the mitochondria as little chefs cooking up ATP dishes. The oxygen you breathed in earlier plays a critical role here. It helps the mitochondria combine the small molecules from glycolysis and create ATP.
Step 6: Energy for the Win! And there you have it – energy! The ATP molecules that the mitochondria create are like power sources for your cells. They provide the energy your muscles need to move, your brain needs to think, and your heart needs to beat. It's like fueling up a car so it can zoom down the road.
Why It Matters Understanding how food and oxygen turn into energy is super important. Without this energy conversion process, your body wouldn't have the power it needs to function. It's like having a phone without a charger – you wouldn't be able to do anything with it!
Balancing Act But here's the thing: just like you need the right amount of ingredients to make a delicious recipe, your body needs a balance of food and oxygen to create energy. Eating nutritious foods and breathing fresh air is like giving your energy factories the best materials to work with.
Stay Active, Stay Healthy Now that you know the secret behind how your body turns food and oxygen into energy, you can appreciate how amazing your cells are. Eating well, staying active, and breathing deeply are all ways to keep your energy factories – the mitochondria – happy and healthy.
So, the next time you're running around with your friends, remember that inside your cells, there's a whole energy-conversion party happening thanks to the teamwork of food, oxygen, and those incredible mitochondria!