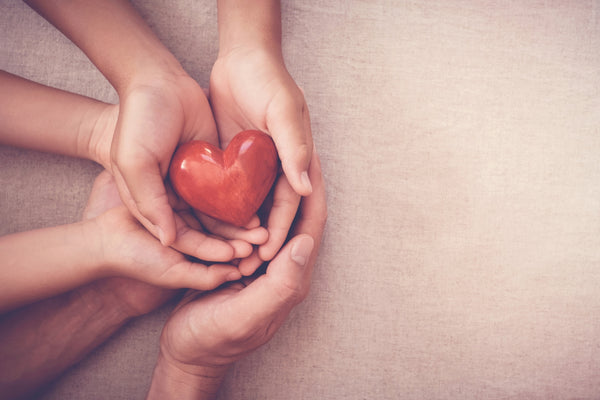 Liquid CoQ10: Powering Your Heart and Mitochondria Hand in Hand
In the intricate tapestry of human health, few threads are as crucial as Coenzyme Q10, better known as CoQ10. This vital compound plays a pivotal role in maintaining the robust functioning of both our cardiovascular system and our cellular powerhouses, the mitochondria. As we delve into the dynamic world of CoQ10, we will unravel the mysteries behind this essential nutrient, its profound implications for heart health, mitochondrial function, and why incorporating Liquid CoQ10 into your daily nutrition regimen is a game-changer for anyone seeking optimal well-being.

The Heart of the Matter
CoQ10 is often referred to as the "heart's energy nutrient" for a good reason. This coenzyme is a key player in the intricate biochemical processes that power our hearts. It acts as a spark plug, facilitating the conversion of food into the energy our hearts need to pump blood effectively. Without sufficient CoQ10, our hearts simply cannot function optimally.

1. Heart Health Advocate: Liquid CoQ10 is especially beneficial for individuals concerned about heart health. Research suggests that CoQ10 supplementation can improve blood pressure, reduce the risk of cardiovascular disease, and support overall cardiac function.

2. Statins and CoQ10: People who take statin medications to lower cholesterol levels can significantly benefit from Liquid CoQ10. Statins deplete CoQ10 levels in the body, potentially leading to muscle pain and weakness. Supplementing with CoQ10 can help alleviate these side effects.

Mighty Mitochondria
Now, let's shift our focus to the powerhouse of our cells – the mitochondria. These tiny organelles are responsible for generating the energy needed for every bodily function, from breathing to digesting food to powering our muscles. Without efficient mitochondrial function, our cells become sluggish, leaving us feeling fatigued and less resilient.

1. Mitochondrial Marvel: Liquid CoQ10 is a crucial component of the electron transport chain in the mitochondria, where it assists in the production of adenosine triphosphate (ATP), the cellular fuel. By bolstering mitochondrial function, Liquid CoQ10 can enhance energy levels and overall vitality.

2. Aging Gracefully: As we age, our CoQ10 levels naturally decline, potentially leading to various health issues, including reduced energy and increased susceptibility to diseases. Liquid CoQ10 can be a valuable ally in promoting graceful aging by supporting mitochondrial health.

Maximizing Bioavailability
One of the key differentiators of Liquid CoQ10 is its superior bioavailability compared to traditional CoQ10 supplements in pill or capsule form. The liquid formula is designed to be rapidly absorbed by the body, ensuring that you receive the maximum benefit from each dose.

1. Bioavailability Booster: Liquid CoQ10's fast-absorbing nature ensures that this vital coenzyme swiftly reaches your bloodstream, making it readily available to support your heart and mitochondria.

Conclusion
In the intricate symphony of human biology, Liquid CoQ10 emerges as a star player, harmonizing the demands of a healthy heart and efficient mitochondria. Whether you're proactively safeguarding your cardiovascular health, seeking to counteract the effects of statins, or aiming to revitalize your energy levels and age with grace, Liquid CoQ10 is your trusted ally on this journey towards optimal well-being.

With its superior bioavailability and the potential to amplify your heart's vitality and your mitochondria's energy production, Liquid CoQ10 is a valuable addition to your daily nutrition intake. Elevate your health, embrace vitality, and power your heart and mitochondria hand in hand with Liquid CoQ10.

Make Liquid CoQ10 a cornerstone of your wellness routine and unlock a world of vitality and vigor – your heart and mitochondria will thank you for it.