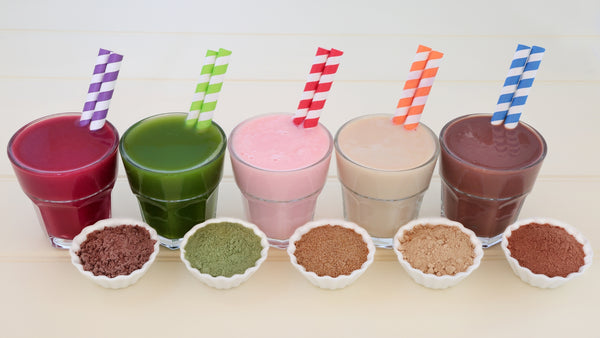 Should You Consider Taking PQQ as a Daily Supplement?
In the world of dietary supplements, pyrroloquinoline quinone (PQQ) has garnered attention for its potential health benefits. As a compound found naturally in certain foods and known for its antioxidant and mitochondrial-supporting properties, PQQ has become increasingly popular as a daily supplement. But who should consider adding PQQ to their daily routine? In this article, we explore the potential benefits of PQQ supplementation and discuss the specific groups of individuals who may benefit the most.

Understanding PQQ:
PQQ, also known as methoxatin or pyrroloquinoline quinone disodium salt, is a compound synthesized by bacteria and found in various fruits and vegetables. Its role in bacterial energy production and growth has led to its classification as a growth factor in plants and animals. While not yet officially recognized as an essential vitamin for humans, PQQ has shown promise in several areas of health.

Individuals Seeking Mitochondrial Support:
Mitochondria, the energy powerhouses of our cells, play a crucial role in overall health. PQQ has been studied for its ability to support mitochondrial function and promote mitochondrial biogenesis—the process of generating new mitochondria. As such, individuals looking to enhance their mitochondrial health may find PQQ supplementation beneficial. This includes those with concerns about heart health, metabolism, and age-related decline in mitochondrial function.

Aging Individuals:
As we age, cellular processes can become less efficient, potentially leading to age-related conditions. PQQ's antioxidant properties make it an intriguing supplement for those seeking to combat oxidative stress, a major contributor to cellular aging. Furthermore, research suggests that PQQ may help improve cognitive function and memory, making it appealing for older adults looking to maintain mental sharpness and overall vitality.

Fitness Enthusiasts and Athletes:
Exercise places additional demands on the body's energy systems, including mitochondrial function. PQQ has shown potential in supporting energy metabolism, particularly during aerobic exercise. Studies have indicated that PQQ supplementation can increase the number and efficiency of mitochondria, leading to improved exercise performance. Therefore, fitness enthusiasts, athletes, and those engaging in regular physical activity may consider PQQ as a means to enhance their energy production and overall exercise capacity.

Individuals with Diabetes or Metabolic Concerns:
Mitochondrial dysfunction has been linked to conditions like diabetes and metabolic syndrome. Emerging research suggests that PQQ may help address mitochondrial problems associated with diabetes, potentially improving insulin sensitivity and metabolic function. While more studies are needed, individuals with diabetes or metabolic concerns may find PQQ supplementation intriguing, especially when combined with a healthy lifestyle and medical guidance.

Those Seeking Cognitive Support:
PQQ's potential nootropic effects have gained attention. Nootropics are substances that support memory, attention, and cognitive function. Research has shown that PQQ may increase blood flow to the cerebral cortex—the brain region responsible for cognitive processes. Additionally, PQQ has exhibited promising effects on memory problems in older individuals. Therefore, students, professionals, and anyone looking to support their cognitive function may find PQQ supplementation worth considering.

Conclusion:
PQQ, a compound found in certain foods and available as a dietary supplement, shows promise in various areas of health. Its potential benefits range from mitochondrial support and antioxidant properties to cognitive enhancement and metabolic function. While further research is needed to fully understand its mechanisms and specific applications, certain groups of individuals may benefit from PQQ supplementation. These include individuals seeking mitochondrial support, older adults looking to maintain cognitive function, fitness enthusiasts aiming to enhance exercise performance, individuals with diabetes or metabolic concerns, and those interested in cognitive support.

As with any dietary supplement, it's crucial to consult with a healthcare professional before incorporating PQQ into your daily routine. They can assess your individual needs, provide personalized advice, and help monitor for any potential interactions or adverse effects. Remember, supplements should complement a healthy lifestyle and should not replace a balanced diet and other medical recommendations.

Disclaimer: The information in this article is for informational purposes only and does not constitute medical advice. Please consult a healthcare professional for personalized advice before starting any new supplement regimen.