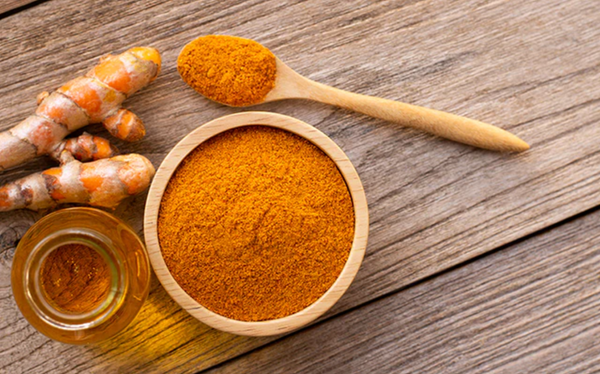 The Golden Elixir: Unleashing the Power of Liquid Turmeric for Your Health
Turmeric, the vibrant golden spice derived from the root of the Curcuma longa plant, has been cherished for centuries not only as a culinary gem but also as a potent healer. It's no wonder that it has earned a place in traditional medicine systems, from Ayurveda in India to Traditional Chinese Medicine. While turmeric in its powdered form is well-known for its health benefits, there's a rising star in the world of wellness - liquid turmeric. This liquid gold is making waves due to its remarkable potential in promoting overall health and well-being. In this comprehensive guide, we'll explore the wonders of liquid turmeric, its health benefits, and how you can incorporate it into your daily routine.
A Splash of Sunshine: The Essence of Liquid Turmeric
Liquid turmeric, also known as turmeric extract or turmeric tincture, is derived from the same golden root as its powdered counterpart. However, it offers some unique advantages over the traditional powdered form. Liquid turmeric is essentially a concentrated solution of curcumin, the active compound in turmeric that is responsible for most of its health benefits.
The Power of Curcumin: A Brief Recap
Before diving into the world of liquid turmeric, let's revisit the superstar compound - curcumin. Curcumin is celebrated for its potent anti-inflammatory and antioxidant properties. It's the secret behind turmeric's golden hue and its ability to combat oxidative stress, reduce inflammation, and potentially prevent various chronic diseases. However, curcumin is notorious for its low bioavailability when consumed in powdered form. Liquid turmeric emerges as a solution to this challenge.
Liquid Gold: Unveiling the Advantages of Liquid Turmeric
Enhanced Bioavailability: Liquid turmeric offers higher bioavailability compared to its powdered counterpart. This means that your body can absorb and utilize curcumin more effectively, maximizing its health benefits.
Convenience: Liquid turmeric is incredibly easy to incorporate into your daily routine. Just a few drops can be added to your favorite beverages or recipes, making it a convenient choice for busy lifestyles.
Precision Dosage: Liquid turmeric allows for precise dosage control, enabling you to tailor your intake to your specific health needs. Now that we've introduced the liquid form, let's delve into the incredible health benefits that liquid turmeric can offer.
The Healing Elixir: Health Benefits of Liquid Turmeric
Powerful Anti-Inflammatory Properties
Inflammation lies at the heart of numerous chronic diseases, including arthritis, heart disease, and cancer. Curcumin, found abundantly in liquid turmeric, is a potent natural anti-inflammatory agent. It can help your body fight inflammation at the molecular level, potentially reducing the risk of chronic diseases.
Antioxidant Armor
Liquid turmeric is packed with antioxidants that combat free radicals - unstable molecules that can damage your cells and DNA. By neutralizing these harmful molecules, liquid turmeric can help protect your body from oxidative stress and slow down the aging process.
Joint Health and Pain Relief
Arthritis, characterized by joint inflammation and pain, affects millions worldwide. Liquid turmeric's anti-inflammatory properties make it a promising natural remedy for managing arthritis symptoms. It can help reduce pain and improve joint function, potentially enhancing your overall quality of life.
Heart Health Booster
Heart disease remains a leading cause of death globally. Liquid turmeric may contribute to heart health by improving the function of the endothelium, the lining of your blood vessels. This, in turn, can regulate blood pressure and reduce the risk of heart disease.
Digestive Harmony
Digestive issues can disrupt your daily life. Liquid turmeric can promote digestive health by stimulating bile production, which aids in the digestion of fats. It may also alleviate symptoms of indigestion and bloating.
Liver Love
Your liver plays a crucial role in detoxifying your body. Liquid turmeric has shown promise in supporting liver function and protecting it from damage. This makes it an excellent choice for those looking to maintain a healthy liver.
Mood Enhancement
Emerging research suggests that curcumin, the star component in liquid turmeric, may have a positive impact on mood disorders. It can potentially enhance the production of serotonin and dopamine, two neurotransmitters associated with mood regulation.
Skin Savior
Liquid turmeric's anti-inflammatory and antioxidant properties can also benefit your skin. It may help reduce acne, soothe irritated skin, and slow down the signs of aging when applied topically or consumed orally.
Incorporating Liquid Turmeric into Your Daily Routine
Now that you're well-acquainted with the myriad of health benefits liquid turmeric offers, let's explore some creative ways to make it a part of your daily routine.
Turmeric Latte
Replace your regular coffee with a soothing turmeric latte. Heat your milk of choice, add a few drops of liquid turmeric, a pinch of black pepper (to enhance curcumin absorption), and a touch of honey or maple syrup for sweetness. Enjoy the warm, golden goodness.
Immune-Boosting Smoothie
Kickstart your day with an immune-boosting smoothie. Blend your favorite fruits, a handful of spinach, a scoop of yogurt, and a few drops of liquid turmeric. This vibrant concoction will energize you while supporting your immune system.
Turmeric Salad Dressing
Elevate your salads by drizzling them with a homemade turmeric dressing. Combine liquid turmeric, olive oil, lemon juice, honey, and a pinch of salt. Shake well, and your vibrant dressing is ready to elevate your greens.
Turmeric Infused Water
For a refreshing twist, add a few drops of liquid turmeric to a glass of cold water. You can also toss in some lemon slices and a sprig of mint for added flavor and benefits.
Golden Soups and Stews
Enhance the nutritional value of your soups and stews by incorporating liquid turmeric. It pairs wonderfully with hearty recipes and offers a subtle hint of warmth and depth.
The Final Sip: A Golden Opportunity for Health
Liquid turmeric, with its enhanced bioavailability and numerous health benefits, is a versatile addition to your wellness routine. Whether you're seeking to reduce inflammation, boost your mood, or support overall health, this golden elixir offers a holistic approach to well-being. Remember, while liquid turmeric holds immense promise, it's essential to consult with a healthcare professional before making significant dietary changes, especially if you have underlying health conditions or are taking medications. With their guidance, you can harness the full potential of liquid turmeric to embark on a journey toward a healthier, happier you. Incorporate the golden essence of liquid turmeric into your life and savor the transformative power of this ancient remedy in a modern world. Cheers to a healthier, more vibrant you with liquid turmeric!