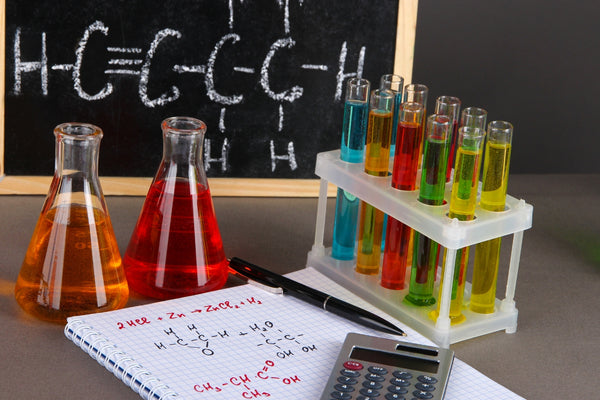 The Science Behind Our Liquid Formulas: Maximizing Bioavailability for Mitochondrial Support
In the realm of health and wellness, the intricate mechanisms within our bodies often hold the key to vitality and longevity. Among these, mitochondria stand out as the powerhouses of our cells, responsible for generating the energy needed to fuel our daily activities. As the understanding of these microscopic energy factories deepens, innovations in health products have emerged, including liquid formulas that promise enhanced bioavailability for optimal mitochondrial support. In this exploration, we unveil the science behind these liquid formulas, shedding light on how they maximize nutrient absorption, delivery, and ultimately contribute to more effective results.

The Cellular Heroes: Mitochondria and Their Vital Role

Before we delve into the science behind liquid formulas, let's grasp the fundamental importance of mitochondria in our cellular landscape. Imagine these mitochondria as tiny, diligent workers responsible for producing adenosine triphosphate (ATP) - the cellular energy currency that drives every bodily function, from breathing and digestion to muscle contractions and brain activities.

As we age, mitochondrial function can decline, leading to decreased energy levels, impaired cognitive function, and a range of health issues. Recognizing the pivotal role of mitochondria, scientists have sought ways to bolster their health and function.

Enter Liquid Formulas: A New Frontier in Nutrient Delivery

Traditional supplement forms such as pills and capsules have long been the norm, but they present challenges in terms of absorption and effectiveness. Liquid formulas, on the other hand, offer a novel approach to nutrient delivery, promising higher bioavailability and faster absorption. How exactly does this work, and how can these benefits synergize with mitochondrial support? Let's dive into the science.

Bioavailability: Unveiling the Absorption Puzzle

Bioavailability refers to the proportion of a nutrient that enters the bloodstream and is available for use by the body. The challenge lies in bypassing the body's natural defense mechanisms, such as digestive enzymes and stomach acids, that often break down and degrade nutrients before they reach their intended destinations.

Liquid formulas offer a solution by delivering nutrients in a pre-dissolved, readily absorbed state. When compared to solid forms, liquid supplements bypass the digestive process to a significant extent, allowing for direct absorption through the mucous membranes in the mouth and the lining of the digestive tract. This means that a higher percentage of the nutrient reaches the bloodstream intact, optimizing its availability for cellular utilization.

Mitochondrial Support: PQQ, Turmeric, and CoQ10

Now that we grasp the concept of bioavailability, let's explore how it intersects with mitochondrial support through the lens of three key nutrients: PQQ, turmeric, and CoQ10.

PQQ - Energizing Mitochondrial Biogenesis

Pyrroloquinoline quinone (PQQ) has gained attention for its ability to stimulate mitochondrial biogenesis - the process by which new mitochondria are generated within cells. By supporting this process, PQQ contributes to increased cellular energy production and improved overall mitochondrial function. When PQQ is formulated into a liquid, its swift absorption ensures that its potential benefits are promptly delivered to the body's energy-producing centers.

Turmeric - Curcumin's Potent Potential

Turmeric, specifically its active compound curcumin, has been celebrated for its anti-inflammatory properties and potential to protect mitochondria from oxidative stress. In liquid form, curcumin's bioavailability is notably improved, allowing it to be absorbed more efficiently and exert its anti-inflammatory effects more effectively. This synergy of bioavailability and mitochondrial protection can contribute to enhanced cellular health.

CoQ10 - The Cardiovascular and Mitochondrial Ally

Coenzyme Q10 (CoQ10) is integral to both cardiovascular health and mitochondrial function. CoQ10 plays a vital role in the electron transport chain within mitochondria, facilitating ATP production. In its liquid form, CoQ10 is readily absorbed, ensuring that this essential coenzyme reaches cells and mitochondria promptly, where it can support energy production and overall heart health.

Liquid Formulas and Mitochondrial Health: A Symbiotic Relationship

The integration of these key nutrients into liquid formulas is not only a technological advancement but also a strategic move in optimizing mitochondrial health. The enhanced bioavailability of liquid formulas means that the nutrients are swiftly delivered to cells, allowing mitochondria to benefit from their potential protective and energizing effects without delay.

Moreover, the liquid format bypasses the potential degradation that can occur during digestion, preserving the integrity of these nutrients and maximizing their efficacy. The result is a symbiotic relationship between liquid formulas and mitochondrial health, where the former empowers the latter for enhanced cellular vitality.

Embracing Liquid Formulas for Optimal Mitochondrial Support

As we journey through the intricate landscape of health and wellness, the significance of mitochondria becomes clearer than ever. These cellular powerhouses fuel our existence, and ensuring their optimal function is key to vitality. By embracing liquid formulas that prioritize bioavailability and nutrient absorption, we can take a proactive step toward supporting mitochondrial health.

The science behind liquid formulas demonstrates that their innovative approach to nutrient delivery aligns seamlessly with the intricate needs of our cells. By maximizing the bioavailability of nutrients like PQQ, turmeric, and CoQ10, these formulas contribute to a synergistic relationship with our mitochondria, fostering energy production, protection, and overall well-being.

In a world where science and innovation intersect, liquid formulas offer a pathway to optimized health. As we continue to unlock the potential of our cellular powerhouses, these liquid solutions stand as a testament to the power of scientific advancement in the pursuit of vitality.