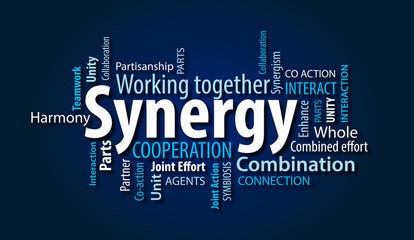 Unlocking the Power of Mitochondria: How Antioxidants and Nutrients Synergize for Optimal Cellular Health
In the intricate realm of human biology, the mitochondria stand as tiny powerhouses, essential for fueling the body's activities. Often referred to as the "power plants" of cells, mitochondria play a pivotal role in generating the energy necessary for all cellular functions. They are crucial not only for physical vitality but also for the overall health and longevity of an individual.

As we delve into the remarkable world of mitochondria, we'll explore how the synergy of antioxidants and essential nutrients, encapsulated in liquid formulas, can have a profound impact on their health and function. We'll uncover the intricate interplay between CoQ10, PQQ, and other essential components, shedding light on how this harmonious blend supports the body at a cellular level.
The Mitochondrial Crucible: Nurturing Cellular Energy

Mitochondria are intracellular structures responsible for converting nutrients, particularly carbohydrates and fats, into adenosine triphosphate (ATP), the cellular currency of energy. This process, known as oxidative phosphorylation, takes place within the inner mitochondrial membrane. To sustain this vital function, the mitochondria require a delicate balance of various elements.

CoQ10: The Energy Enhancer

Coenzyme Q10 (CoQ10), a natural antioxidant synthesized within the body, holds a key role in mitochondrial health. It serves as a vital component in the electron transport chain, the process through which electrons are shuttled within the mitochondrial membrane, leading to ATP synthesis. Additionally, CoQ10 acts as a potent antioxidant, neutralizing harmful free radicals that arise during energy production.

However, as age advances, the body's natural production of CoQ10 diminishes. This decline can compromise cellular energy production and render mitochondria more susceptible to oxidative damage. This is where the supplementation of CoQ10 becomes pivotal.

PQQ: Igniting Mitochondrial Biogenesis

Pyrroloquinoline quinone (PQQ), a relatively recent discovery, has captured the attention of researchers for its profound impact on mitochondrial health. PQQ serves as a cofactor in various enzymatic reactions, particularly those involved in cellular energy production. One of its most remarkable attributes is its ability to stimulate mitochondrial biogenesis, the process of creating new mitochondria.

Mitochondrial biogenesis is pivotal for maintaining youthful cellular function. As we age, the process naturally slows down, resulting in diminished energy production and compromised cellular resilience. PQQ steps in as a rejuvenating agent, fueling the creation of new mitochondria and enhancing existing ones' vitality.

The Synergy: A Potent Blend

The true magic emerges when the power of CoQ10 and PQQ is combined with other essential nutrients in a liquid formula. Liquid supplements have demonstrated superior bioavailability compared to traditional pills, capsules, or powders. This advantage stems from their rapid absorption in the bloodstream, bypassing the digestive processes that can hinder nutrient absorption.

Imagine this blend as a symphony of support for the mitochondria. CoQ10 facilitates energy production and acts as a shield against oxidative stress. PQQ not only sparks the birth of new mitochondria but also safeguards them from premature aging and dysfunction. When these two dynamic components unite with other essential vitamins and minerals, the result is a potent elixir that invigorates cells from within.

Unveiling the Benefits: Thriving on Cellular Resilience

The benefits of this unique blend are manifold and extend to various aspects of health and well-being. As these liquid supplements work in harmony, they foster an environment where cells can thrive:

1. Elevated Energy Levels: The enhanced energy production fueled by CoQ10 and PQQ translates to increased vitality and stamina, allowing individuals to tackle daily activities with renewed vigor.

2. Mitochondrial Defense: The antioxidative prowess of CoQ10 and PQQ creates a protective shield against oxidative stress, shielding mitochondria from damage that can lead to premature aging.

3. Cognitive Clarity: The synergy of these nutrients has been linked to improved cognitive function. By supporting brain health, individuals may experience enhanced memory, focus, and mental clarity.

4. Heart Health: Mitochondria play a critical role in cardiovascular health. The energy demands of the heart are substantial, making optimal mitochondrial function vital. CoQ10's presence aids in maintaining a healthy heart rhythm and overall cardiovascular wellness.

5. Cellular Resilience: The amalgamation of antioxidants and essential nutrients fortifies cellular resilience, empowering cells to withstand the challenges posed by external stressors.

6. Holistic Longevity: By nurturing mitochondria, individuals may experience the ripple effects of improved cellular health throughout the body. This can contribute to a sense of well-being and longevity.

Empowering Your Mitochondria: The Liquid Advantage

In a world where health is paramount, optimizing mitochondrial function is a pathway to overall well-being. The marriage of CoQ10, PQQ, and essential nutrients encapsulated in liquid supplements offers a novel approach to nurturing cellular vitality. This innovative blend is designed to provide rapid absorption, enabling mitochondria to harness their full potential efficiently.

As the symphony of CoQ10 and PQQ harmonizes with other essential nutrients, the stage is set for a transformative journey toward enhanced energy, cognitive clarity, heart health, and holistic longevity. The liquid advantage ensures that these benefits are within reach, unlocking the power of mitochondria for a life lived to its fullest potential.