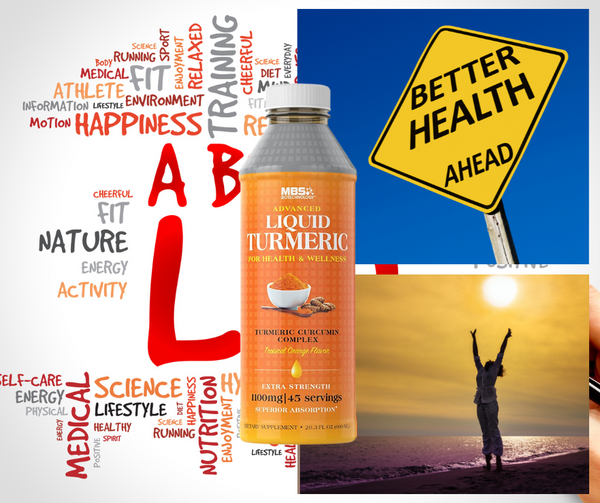 Liquid Turmeric: Unleashing the Incredible Benefits You've Been Missing Out On
Are you looking for a natural way to enhance your health? Look no further than liquid turmeric! While turmeric has been used for centuries for its medicinal properties, liquid turmeric takes it to the next level with its easy absorption and potent benefits.
So what exactly are the benefits of liquid turmeric? Let's take a closer look.
Powerful Anti-Inflammatory Properties
Inflammation is the root cause of many chronic diseases, including heart disease, cancer, and diabetes. Liquid turmeric contains curcumin, a powerful compound that has been shown to have potent anti-inflammatory properties. This means it can help reduce inflammation in the body, leading to a reduction in chronic disease risk.
Improved Brain Function
Curcumin has also been found to have neuroprotective properties, which means it can protect the brain from damage and promote the growth of new brain cells. Several studies have found that curcumin can improve cognitive function and memory, making it a promising supplement for those with Alzheimer's disease or other cognitive disorders.
Pain Relief
Liquid turmeric has been found to be effective in reducing pain and swelling due to its anti-inflammatory properties. It's commonly used to relieve pain associated with arthritis, headaches, and menstrual cramps.
Better Digestive Health
Turmeric has long been used as a digestive aid in traditional medicine. Studies have found that curcumin can help improve digestion, reduce bloating, and prevent the growth of harmful bacteria in the gut. This means that liquid turmeric may be beneficial for those with digestive issues like irritable bowel syndrome (IBS) or inflammatory bowel disease (IBD).
Cancer Prevention
Several studies have found that curcumin may have anti-cancer properties, making it a promising supplement for cancer prevention and treatment. Curcumin has been found to inhibit the growth of cancer cells in the laboratory and may also help prevent the spread of cancer.
Healthy Heart
Curcumin has been found to have a positive effect on several factors that contribute to heart disease, including inflammation, oxidation, and high blood pressure. Studies have found that taking liquid turmeric may help improve heart health and reduce the risk of heart disease.
Incorporating liquid turmeric into your daily routine is an easy and effective way to enhance your health. However, it's important to note that liquid turmeric should not be used as a replacement for any prescribed medications. If you're interested in incorporating liquid turmeric into your routine, be sure to consult with your healthcare provider to determine the appropriate dosage and ensure it won't interfere with any medications you're currently taking.
So why not unleash the incredible benefits of liquid turmeric today? Your body will thank you! And if you're searching for a natural way to enhance your health, look no further than liquid turmeric – the benefits are just waiting to be discovered.