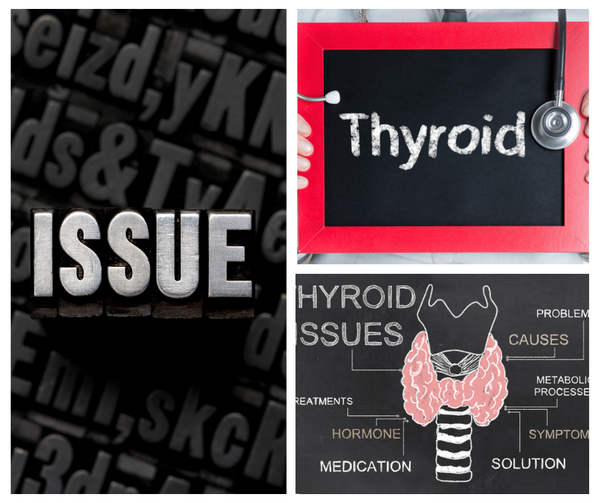 Discover the Surprising Ways Liquid Iodine Drops Can Boost Your Wellness
Are you feeling sluggish and run-down lately? Are you experiencing brain fog, fatigue, and a weakened immune system? If so, you may be deficient in iodine, an essential nutrient that is crucial for optimal health.
Iodine is an element that is found naturally in the earth's soil and in the ocean. It is a necessary nutrient that the body needs to produce thyroid hormones, which regulate metabolism, energy levels, and other bodily functions. But unfortunately, iodine deficiency is a common problem, especially in areas where soil and water are iodine-poor.
Luckily, liquid iodine drops can help boost your iodine levels and improve your overall wellness in a variety of ways. Let's take a closer look at the surprising benefits of this powerful supplement.
Supports Thyroid Function
As we mentioned earlier, iodine is essential for thyroid hormone production. The thyroid gland, located in the neck, relies on iodine to create hormones that regulate metabolism, body temperature, and other important functions. Without adequate iodine intake, the thyroid can become sluggish and lead to a condition called hypothyroidism, which can cause weight gain, fatigue, depression, and other symptoms.
Liquid iodine drops can help ensure that your thyroid is getting the iodine it needs to function properly. By taking just a few drops each day, you can support healthy thyroid function and improve your overall energy and vitality.
Boosts Immune System
Did you know that iodine has natural antimicrobial properties? In fact, iodine has been used for centuries to disinfect wounds and sterilize medical equipment. When taken internally, liquid iodine drops can help boost your immune system and protect against harmful pathogens.
Studies have shown that iodine can help kill bacteria, viruses, and fungi in the body. By taking iodine drops regularly, you can help strengthen your immune system and protect against infections.
Improves Cognitive Function
Iodine is also important for brain health and cognitive function. Research has shown that iodine deficiency can impair cognitive development in children and lead to lower IQ scores. In adults, iodine deficiency can cause brain fog, memory problems, and other cognitive issues.
By supplementing with liquid iodine drops, you can help support healthy brain function and improve your memory, focus, and mental clarity.
Promotes Healthy Skin, Hair, and Nails
Iodine is important for healthy skin, hair, and nails, as it plays a role in the production of collagen and other structural proteins. When iodine levels are low, it can lead to dry, brittle hair and nails, as well as skin issues like eczema and acne.
Taking liquid iodine drops can help promote healthy skin, hair, and nails, giving you a radiant, youthful appearance.
Regulates Hormones
Finally, iodine is essential for overall hormonal balance. It can help regulate estrogen and testosterone levels in the body, which can impact everything from mood to weight management.
By supplementing with liquid iodine drops, you can help promote healthy hormonal balance and improve your overall wellbeing.
How to Take Liquid Iodine Drops
Liquid iodine drops are easy to take and can be added to water or other beverages. It's important to follow the recommended dosage on the bottle, as too much iodine can be harmful.
If you're pregnant or have a thyroid condition, be sure to consult with your doctor before taking iodine supplements.
Conclusion
Liquid iodine drops are a simple and effective way to boost your overall wellness and support healthy thyroid function, immune system, cognitive function, skin, hair, and nails, and hormone balance. By incorporating this powerful supplement into your daily routine, you can improve your energy, vitality, and overall quality of life.