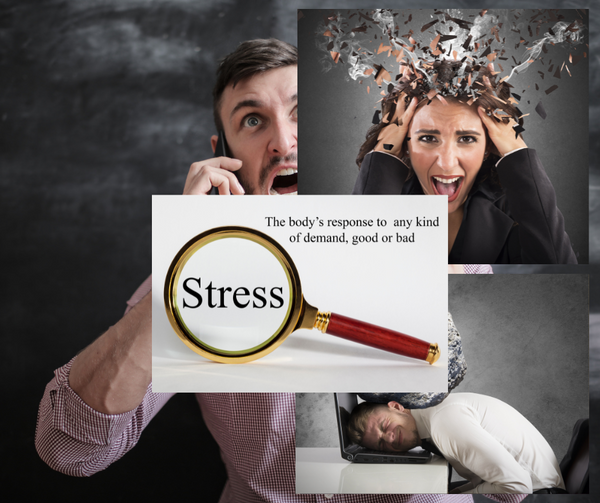 Iodine and Stress: Can Liquid Iodine Drops Help You Better Manage Stress?
Do you feel like you are constantly under stress? Are you experiencing fatigue, brain fog, or mood swings? If so, you may be suffering from the effects of chronic stress. Stress can lead to a range of health problems, from weakened immune system function to heart disease. However, the good news is that there may be a simple solution: iodine.
Iodine is a trace mineral that plays an important role in many bodily functions, including thyroid hormone production, metabolism, and immune function. It also supports brain development and cognitive function. Low levels of iodine in the body can lead to hypothyroidism, a condition that can cause fatigue, weight gain, and depression.
But did you know that iodine can also play a crucial role in managing stress? When we are under stress, our bodies release cortisol, a hormone that can have negative effects on the body when levels are chronically high. Iodine can help regulate cortisol levels, helping to manage stress and prevent its negative effects on the body.
This is where liquid iodine drops come in. Unlike iodine supplements in pill form, liquid iodine drops are easily absorbed by the body, making them a convenient and effective way to boost your iodine levels. They are also a great option for those who have difficulty swallowing pills.
In addition to regulating cortisol levels, iodine also supports the production of neurotransmitters, the chemicals in the brain that regulate mood and behavior. Iodine deficiency can lead to imbalances in these neurotransmitters, which can contribute to anxiety, depression, and other mental health problems.
So how can you start incorporating liquid iodine drops into your daily routine to manage stress and support your overall health? The recommended daily intake of iodine for adults is 150 mcg per day. However, this can vary based on factors such as age, gender, and pregnancy status. It's important to speak with a healthcare professional to determine the appropriate dosage for your individual needs.
Liquid iodine drops are typically taken in small doses, such as one to two drops per day. They can be added to water, juice, or a smoothie for easy consumption. When selecting a liquid iodine supplement, look for a high-quality product that contains pure iodine without any added fillers or preservatives.
It's also important to note that while iodine is an essential nutrient for managing stress and supporting overall health, too much iodine can also be harmful. Taking more than the recommended daily dose can lead to hyperthyroidism, a condition in which the thyroid gland produces too much thyroid hormone. This can lead to symptoms such as rapid heartbeat, weight loss, and nervousness.
In conclusion, liquid iodine drops can be a powerful tool for managing stress and supporting your overall health. By regulating cortisol levels and supporting neurotransmitter production, iodine can help combat the negative effects of chronic stress on the body and mind. However, it's important to speak with a healthcare professional to determine the appropriate dosage for your individual needs and to ensure that you are not taking too much iodine. With the right approach, liquid iodine drops can be a safe and effective way to improve your quality of life.