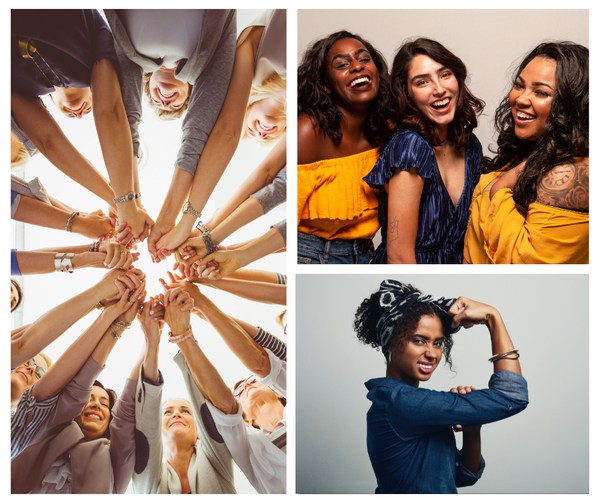 The Importance of Iodine for Women's Mental Health and Hormonal Balance
As a woman, you might be familiar with the feeling of having a hormonal rollercoaster ride every month. It's not uncommon to experience mood swings, anxiety, and depression during the menstrual cycle, especially during the premenstrual phase. And it's not just limited to periods - hormonal imbalances can affect women's mental health in various ways, including postpartum depression, menopause-related depression, and thyroid-related mood disorders.
What you might not know is that iodine plays a crucial role in maintaining hormonal balance and supporting mental health in women. Iodine is a trace mineral that is essential for the production of thyroid hormones - hormones that regulate metabolism, growth, and development. And thyroid hormones, in turn, impact the levels of estrogen, progesterone, and other hormones that affect women's reproductive health and mood.
Studies have shown that iodine deficiency is associated with an increased risk of postpartum depression, premenstrual syndrome (PMS), and even breast cancer. In fact, the breast tissue is one of the most iodine-concentrated tissues in the body, and iodine deficiency is a known risk factor for breast cancer.
So, where do liquid iodine drops come in? Liquid iodine drops are a convenient and easy way to ensure that you're getting enough iodine in your diet. Unlike iodized salt, which can be difficult to measure and may not provide enough iodine, liquid iodine drops offer a precise and consistent dose. Plus, they're easy to add to your favorite drinks or foods.
But it's not just about preventing deficiency - research has shown that optimal iodine intake can support mental health and cognitive function in women. Iodine is important for the production of neurotransmitters - chemicals that transmit signals in the brain - and may help regulate mood and reduce symptoms of anxiety and depression.
In addition, iodine has antioxidant properties and can help protect the brain from oxidative stress - a type of cellular damage that has been linked to cognitive decline and mental health disorders.
Overall, incorporating liquid iodine drops into your daily routine can be a simple yet powerful way to support women's mental health and hormonal balance. Just be sure to talk to your healthcare provider before starting any new supplements, especially if you're pregnant or have a thyroid condition.